Here you can find all information about the consortium of the research project. Together with associated partners and subcontractors, the project partners conducted research on various topics related to the fire behaviour of new energy carriers. An advisory board supported the consortium.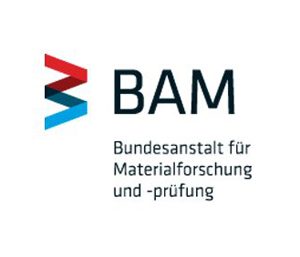 Bundesanstalt für Materialforschung und -prüfung (BAM)
Project coordinator
At the Federal Institute for Materials Research and Testing, investigations and assessments are carried out on the safety, reliability and durability of building materials, building components, building structures, buildings and technical building installations. This involves climatic, corrosive and complex stresses, among other things as a result of the effects of fire. For this purpose, test stands and equipment are available that comply with national and European standards and guidelines.
Research focuses on investigations into the fire behaviour of materials and constructions as well as the modelling and simulation of fire scenarios. Current research projects for tunnel structures are concerned with numerical investigations of the time course of smoke propagation, the chemical composition, toxicity and light attenuation of fire smoke as well as the smoke gas temperature and component temperature.
Suveren NEC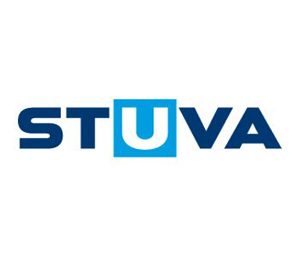 Studiengesellschaft für Tunnel und Verkehrsanlagen e.V.
Collaboration partner
The Studiengesellschaft für Tunnel und Verkehrsanlagen e.V. (STUVA) is a non-profit research institution with around 250 corporate members from authorities, associations, institutes, transport companies, firms and engineering offices in Germany and abroad. For more than 50 years, it has been engaged in basic research on a wide range of issues relating to the construction and operation of transport facilities and tunnels. A special focus is on safety aspects in underground facilities. To improve fire protection in tunnels, STUVA develops fire protection concepts, fire simulations and evacuation calculations.
Furthermore, STUVA has been significantly involved in various European and national joint projects for decades (EUREKA-EU 499, FiT (Fire in Tunnels) and UpTun, SOLIT, SOLIT2).
Suveren NEC
FOGTEC Brandschutz GmbH
Collaboration partner
FOGTEC is a total provider of special fire protection solutions. In addition to consulting and the creation of fire protection concepts, FOGTEC offers the development and installation of detection and fire suppression systems, right through to the acceptance and maintenance of the systems. FOGTEC systems can be used in many ways, for example to protect unique architecture, highly sensitive IT technology, industrial plants or public infrastructure. This includes rail vehicles, railways, metro stations or cable tunnels and underwater tunnels.
FOGTEC has been a partner in extensive research projects for years, such as SOLIT, SOLIT2 or UpTun.
Suveren NEC
Bundesanstalt für Materialforschung- und Prüfung
Unter den Eichen 87
12205 Berlin
Germany
Contact: Dr. Christian Knaust
Tel +49 30 8104-0
Fax +49 30 8104-7-2222
Email: info@bam.de
STUVA – Studiengesellschaft für Tunnel- und Verkehrsanlagen e.V.
Mathias-Brüggen-Straße 41
50827 Cologne
Germany
Contact: Dr. Roland Leucker
Tel +49 221 597950
Fax +49 221 5 97 95-50
Email: info@stuva.de
FOGTEC Brandschutz GmbH 
Schanzenstr. 19A
51063 Cologne
Germany
Contact: Stephan Klüh
Tel +49 221 96223-0
Fax +49 221 96223-30
Email: contact@fogtec.com
Institut National de l'Environnement Industriel et des Risques
INERIS is a public research institution for industry and economy, which is subordinate to the French Ministry for the Environment and Sustainable Development. Its mission is to reduce and prevent safety risks to people and the environment that can result from industrial activities in the chemical and construction sectors. INERIS is active in two main research areas: the analysis and characterisation of events resulting from industrial activities that have an impact on the safety of buildings, people, health and the environment, and the improvement of the assessment of such risks in order to provide recommendations for action to decision-makers in the public and private sectors.
INERIS is part of a number of international and European research programmes and works together with partners from industry and science.
In the area of infrastructure projects, INERIS was a partner in EGSISTES and TRISTAN, among others.
Suveren NEC
DB Station&Service AG
As part of the DB Group, DB Station&Service AG operates around 5,400 railway stations and approx. 800 reception buildings in Germany with approx. 5,000 employees. Around 19 million travellers use Deutsche Bahn's facilities every day. Stations are the gateway to the railway, a transport hub for various modes of transport, a marketplace and a calling card for cities and regions.
Suveren NEC
Fire Brigade Munich
The Munich Fire Brigade is the largest municipal professional fire brigade in Germany. Spread across ten fire stations, around 1800 employees work to ensure safety in the state capital of Munich. It also operates the Integrated Control Centre, which is responsible for almost two million people in the city and district of Munich.
Suveren NEC
Centre D´Etudes des Tunnels
The "Centre for Expertise and Design on Tunnels" (CETU) is a technical institution of the French Ministry of Transport. Its activities cover the entire life cycle of a tunnel: from design and construction to operation and safety management. The technical advice includes risk analyses, operational optimisations, collaboration on guidelines (national and international) and the field of fire protection.
In recent years, CETU has been a partner in a number of research projects dealing with fire safety in underground transport facilities, such as FiT (Fires in Tunnels), UpTun and VIRTUAL FIRES. CETU also participates in guideline setting bodies such as PIARC (The World Road Association) and ITA (International Tunnelling Association).
Suveren NEC
Institute for Applied Fire Safety Research
IFAB (Institute for Applied Fire Protection Research) is one of the world's leading fire testing and consulting and engineering services companies. IFAB combines theoretical studies with simulations of thousands of fire tests to date. Especially for underground transport facilities such as road tunnels, IFAB has conducted more large-scale fire tests than any other company in the world. IFAB works closely with the automotive and railway industries, where typical tasks include fire safety analysis, conceptual design and layout. Fire tests are usually only carried out in the case of new or special risks. In recent years, IFAB has specialised in the safety of lithium-ion batteries, especially in the automotive sector. IFAB is an ISO/EN17025 accredited fire test laboratory. SUVEREN fire tests are carried out in IFAB's facilities.
Suveren NEC
INERIS Développement
INERIS Développement is a company founded by INERIS in 2013.
INERIS Développement is mainly active in the field of industrial risk prevention and control and environmental protection. Its tasks include the implementation or realisation of services and technical or economic studies.
Suveren NEC
This post is also available in: German